"Barb and Star Go to Vista Del Mar" Review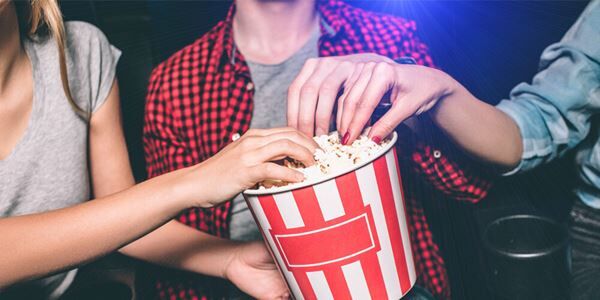 By John Hanlon
After nearly a year of coronavirus restrictions that have kept many of us at home, Barb and Star Go to Vista Del Mar feels like the perfect film for viewers to live vicariously through. The feature focuses on two fast-talking Midwestern women, who decide to go on vacation together in Vista Del Mar, a beach community in Florida.
It's a worthwhile trip for them and for viewers, who will likely find much to love about this splashy and colorful film.
Kristen Wiig and Annie Mumolo costar as Star and Barb, the two title characters. The two single women work at a furniture store and love gabbing with each other: at work, during their regular meetings with other ladies in town and in between everything else. There's a fluidity to their conversations — one chat seamlessly leads into another — and their lifelong friendship shows. When their store closes, they decide to go on an adventure together.
Wiig and Mumolo, who previously earned Oscar nominations for writing Bridesmaids, also helmed this screenplay and it's easy to see how their friendship offscreen helped build the connection onscreen. There's a silliness to their banter and the two play off easily with one another, creating a formidable friendship that's both hilarious and heartfelt.
When the two characters travel to Vista Del Mar, they befriend Edgar Paget (Jamie Dornan). Unbeknownst to the two ladies who are just looking for a fun time, Edgar is part of an elaborate scheme orchestrated by Sharon Gordon Fisherman, an emotionless super-villain also played by Wiig.
While Star and Barb's friendship is grounded and relatable, the feature surrounds them with absurdist elements and silly comedy. From the James Bond-like villain to the musical numbers that pop up a couple of times, the world of Vista Del Mar is a unique and colorful one. However, the screenplay never dwells on the craziest moments of their trip. Instead, it always brings viewers back to the characters here and although they experience some whacky things, it's the characters and their journeys that drive the story.
Jamie Dornan, known for his work in the 50 Shades of Grey trilogy, stands out as one of the comedy's standouts here. The actor shows his depth by playing comfortably in a film that mixes different genres. Edgar is a key player in the villain's master plan as well as a friend to the two leading ladies and a lovelorn man, who longs for a woman who doesn't love him back. Dornan has to balance a lot of personality traits and he does it admirably here, showing off a side of his charm that hasn't been seen much before.
With a quirky screenplay that delights in the interplay between the two leads, director Josh Greenbaum has crafted something truly unique here. Because the characters are grounded, Greenbaum has the ability to build a wonderfully strange world around them and he does, filling the vacation spot with unique characters and vibrant colors.
The surprises aren't in the plot developments here but in the way that the film seamlessly melds different genres (musical, comedy, action) into something truly hilarious and undeniably memorable.