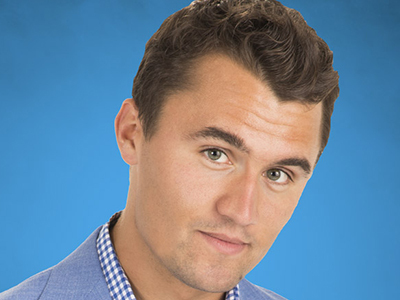 Charlie Kirk is the next big thing in conservative talk radio and he's now hosting a daily radio show called "The Charlie Kirk Show" on the Salem Radio Network.
The radio show can be heard on great talk radio stations all over the country. He also airs a daily podcast of the same name, which has become one of the top 10 news shows on Apple New Podcast rankings.
Show Links:
---
Saturday, September 25, 2021
For more exclusive interviews, insight, and analysis like this, SUBSCRIBE to The Charlie Kirk Show TODAY: https://apple.co/2VCxGsh And for EVEN ...
---
Friday, September 24, 2021
Biden has finally made a public statement about our border security. However, it was for nothing other than to spread false propaganda and create a flat out lie about our border patrol agents trying to do the job he won't; secure our country.
"To see people treated like they did, horses barely running them over and people being strapped, ...