God Provides: Relief Efforts in Ukraine
Sun, Mar 6, 2022 10:34 AM
Ukraine Updates
Learn more about the ministry in and around Ukraine
The eight Word of Life missionaries remaining in Ukraine continue to deliver supplies and evacuate women, children, and the elderly from Kyiv. Thus far, they have been able to transport over 140 people to the border–including, just this morning, 40 adults, 18 children, and 2 newborns. The group has also been able to deliver countless vanloads of supplies to those who remain behind and provide meals for groups of Ukrainians on their way to the border. Pastors, church members, and missionaries are rallying together in droves, ready to pitch in wherever they can.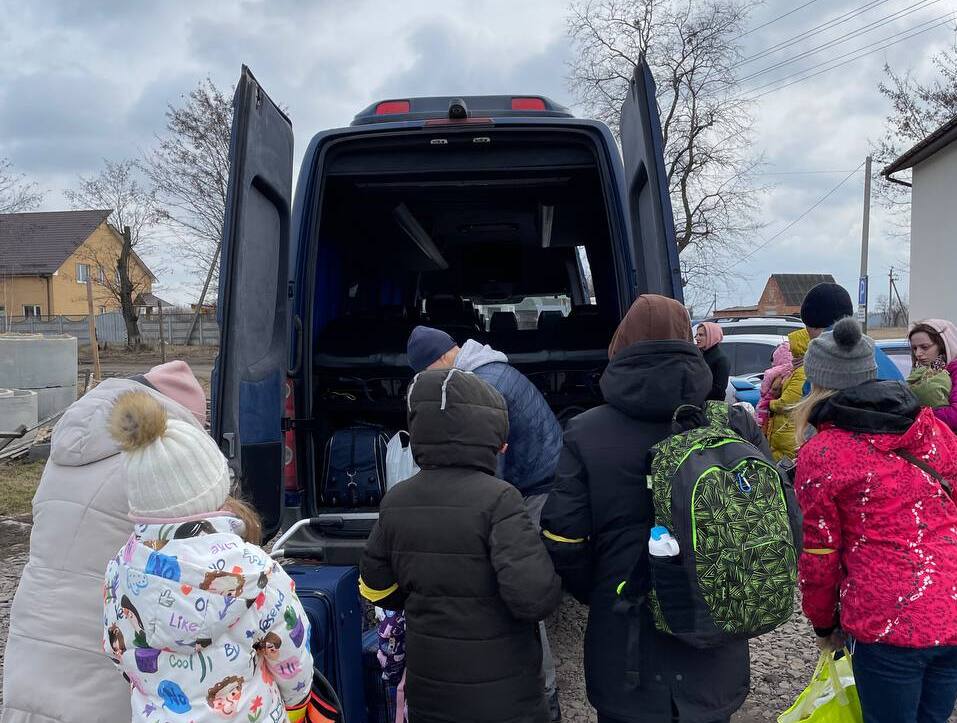 One recent example occurred when Word of Life's men were out delivering food. One of our former missionaries, who now serves as a pastor in a local church, was preparing to bring supplies to church members in need—but he had no transport to deliver them. A man who this pastor had invited to a family night and a few events at their church called him out of the blue and said, "I heard you're still in town—do you need any help? I have a car." Together, they loaded up this gentleman's car and delivered supplies to family members, church members, and those in need. It was an amazing answer to prayer.
This incredible example of God's provision is just one story out of many. Across Ukraine, members of the church are holding fast to the hope of Jesus Christ and mobilizing to serve Him and their country. Christians outside Ukraine are also hard at work, ministering to evacuees as they cross the border, and providing them with food and shelter.
At this point, Word of Life ministries across Eastern Europe are opening their doors to receive Ukrainians and are also shuttling them from the border to their properties. Several of these locations have unfinished spaces, but they are converting every inch possible to make more room for more evacuees. Currently, Word of Life Poland, Word of Life Hungary, Word of Life Czech Republic, and Word of Life Romania are hosting these displaced people on their properties. Several other Word of Life ministries across Europe are also preparing to receive people as the need arises.
One thing we have seen highlighted repeatedly throughout this terrible conflict is the God-given strength our Ukrainian brothers and sisters are finding as they rest in His enduring promises. The Lord is faithful, unchanging, and will never turn His back on His people—we know because He proved it on the cross.
God is our refuge and strength, a very present help in trouble. Therefore, we will not fear though the earth gives way, though the mountains be moved into the heart of the sea, though its waters roar and foam, though the mountains tremble at its swelling… The Lord of hosts is with us; the God of Jacob is our fortress.
Psalm 46:1-3,7
Please, Continue to Pray
Continue to pray for peace in Ukraine, justice to be enacted, and the retreat of Russian forces
Continue to pray for the eight men remaining in Ukraine as they make the treacherous drive from Kyiv to the border and back again.
Continue to pray for the Ukrainian people—pray for their salvation, for respite amidst the heartbreak, and for their adjustment as they settle into new locations
Pray for the Word of Life teams receiving and serving these displaced people