New Life, Life Change, and the Team's Efforts So Far
Thu, May 26, 2022 4:05 PM
Ukraine Updates
Learn more about the ministry in and around Ukraine
Praising God for New Life
We're excited to share that on May 24th, the missionary wife we have been praying for, Rita, gave birth to a healthy baby boy. His name is Rafael, which means God is my Healer. Rita and her husband, Dima, are thankful for the prayers and support they have received during this time. We would like to continue to ask for prayer, as Dima needs to get the proper permits to visit Hungary to see his wife and newborn child. He has been serving with our team in Ukraine during these past few months.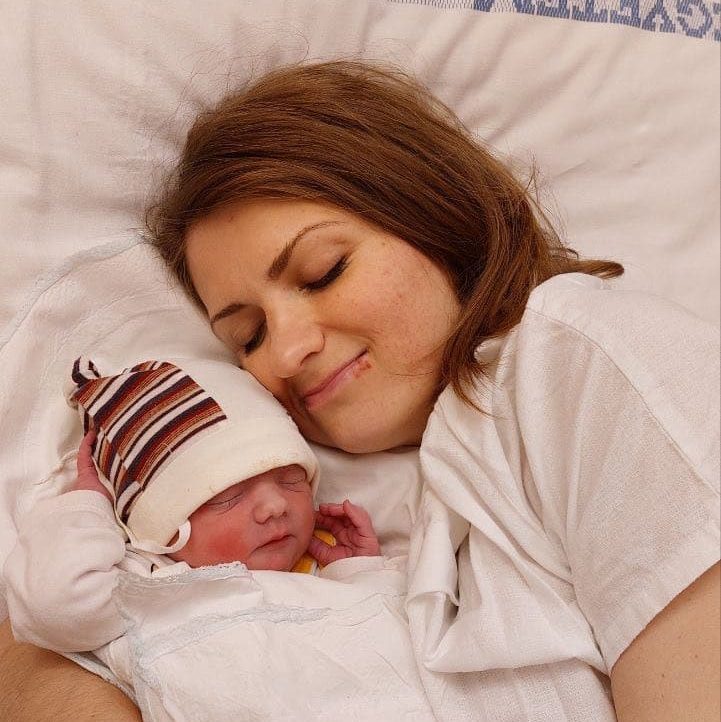 Evacuation Efforts Have Not Stopped
Over the past month and a half, the team has been evacuating people from eastern Ukraine. Matias, the director of WOL Ukraine, shared with us that the team passed the 1,000-person mark about two weeks ago! What is most amazing about this is that the lion's share of the evacuations have been done by a couple of guys on our team, who are faithfully driving the vans for more than 10 hours every day. These are two former students who are part of our team and are being the light of Jesus in this darkness by providing this help to the needy people in eastern Ukraine.
I want to share something that Denis wrote. Denis just recently finished the first year of the Bible Institute and has been with our team since the beginning of the war. He shared this message recently of what God is doing in his life:
Dear brothers and sisters! 
Today we have reached the mark of 1000 people evacuated from the Donetsk region to the city of Dnipro. How else would it be possible to share the truth about Jesus Christ with 1000 people and to help them in such a way? An incredible great number of people have heard the gospel in a month! That is better than any street evangelism!  

God has been doing a great work in my heart. So many hidden corners of my heart have been revealed, and I am very happy about it. He gave me an opportunity to grow like never before, to be transformed, and to see miracles throughout the entire period of time! God is GREAT and I really want to glorify Him for that! 

Please friends, do not stop praying for us. Zhenya and I try to notice the smallest miracles and blessings every day. It is incredible that every day is a miracle for us. We are alive, we are healthy, we have food, and we can carry the Good News to those people who do not know our Savior! Amen!
Staff Relocation
Our team has been relocating over the past weeks. As our camps in Europe get ready to start their summer camp season, we have been helping Ukrainians find permanent homes to stay. Due to this, the number of Ukrainians on our properties has decreased. This has been showing us the next steps for several of our families and staff.
Several were able to return to our property in Ukraine and have joined our team on the ground in Ukraine. Others have moved around to other places in Europe and are joining other fields to serve for the time being.
Summarizing Our Efforts So Far
We praise God for the opportunities that God has given us to serve and show the love of Jesus during these days in Ukraine. Just to give you an idea of the scope of our efforts in Ukraine over the past nearly 80 days, here are some numbers:
-Evacuated over 3,500 people from war zone
-Received, sorted, and delivered over 58 tons of aid
-Delivered 16 tons of individual food packages
-Drove more than 70,000 miles
-Hosted 1,640 people on our WOL properties
-2,000 New Testaments given out
Thank you for your continued prayers! We are so grateful for the support during this time. 
Please, Continue to Pray
Please pray that Dima's paperwork will come through so he can visit his wife and newborn in Hungary
Pray for continued protection for our Ukrainian missionaries as they drive in and out of the Donbas region
Pray for evangelism opportunities as the WOL team partners with churches to create "help centers" for displaced Ukrainians